BASIC INFO
Flame Treatment Machine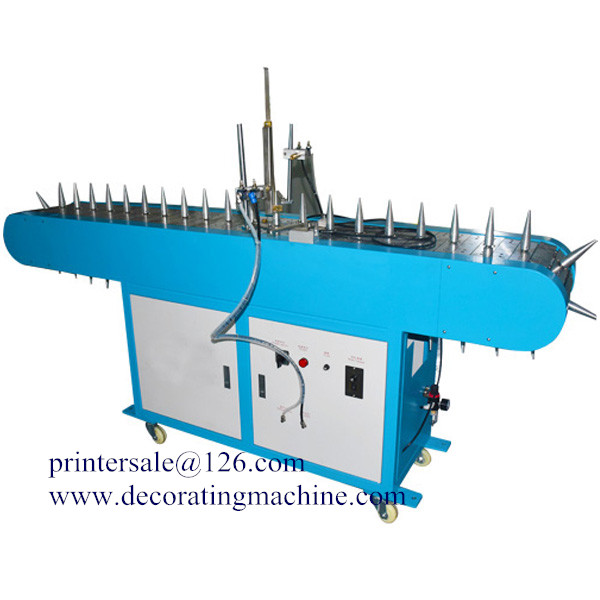 Product Name: Flame Treatment Machine
Model: FT
Applications:
The flame treatment system is necessary equipment for those plastic bottles and products which is made of PP, PET, PE material's pre-treating process for increasing the ink adhesion when printing.
Features:
Mainly used for the surface pretreatment of PE and PP etc plastic products.
The machine is two sides equipped with baffle-boards to improve the heat efficiency.
According to the size of your product that is to be printed, replace the taper support to meet the different bottle size
Parameters:
1:Max.Printing size: φ(25-60)X(50-200)mm
2.Speed(Pieces/minute): 40pcs
3.Machine size(LxWxH): 220*55*130CM
4.Net Weight: 180kg
5.Air Pressure(Bar): 5-7
6.Power: 220V one phase 50/60Hz 90W
Flame Treatment Machine Photos